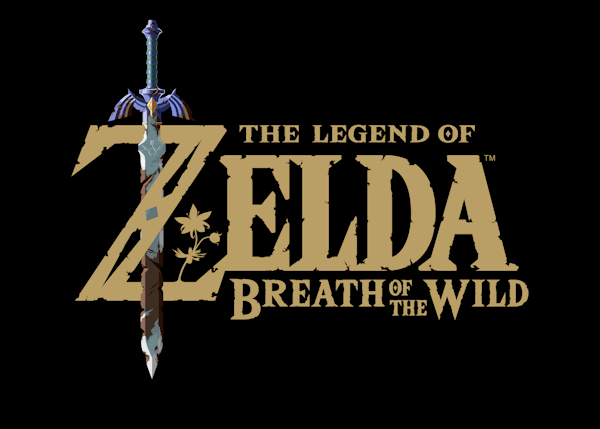 The Legend of Zelda: Breath of the Wild is a game for the Wii U and the Nintendo Switch. This was the last major game released for the Wii U. It was a launch title for the Nintendo Switch. The game was released worldwide on March 3, 2017 for both systems. The game was developed and published by Nintendo.

Nintendo released a Special Edition and a Master Edition for the Nintendo Switch version. The special edition included a map of Hyrule, a musical soundtrack, a carrying case for the Switch, and a collectible coin. The Master Edition featured everything in the Special Edition and featured a Master Sword collectible figure.

The game features an open world. It featured voice acting which hasn't happened since the CD-i games. Breath of the Wild is a departure of games from the past.

Link has the ability to jump and climb up almost any surface. His clothing options are also changeable and provides boosts. He also hunts and cooks to restore health.

The game is compatible with amiibo. Nintendo released five new amiibo for the game. The game is also compatible with Wolf Link and the four amiibo from the Legend of Zelda 30th Anniversary series. While using the Wolf Link amiibo, the wolf will appear when using that amiibo. It will assist Link in searching for food. Scanning other amiibo will drop food, weapons, and other items for Link to use. Four additional amiibo were released in November 2017 and were based on the four "Champions".

The game was highly anticipated since its announcement in 2013. A full demo was shown during E3 2016. More footage of the game was shown during the Nintendo Switch presentation on January 12, 2017.

Nintendo released two DLC packs. The first one will be released on June 30, 2017 and the second was released on December 6, 2017 during the 2017 The Game Awards show. The second update will focus on the four Champions from the game.

The game received critically acclaimed reviews. Nearly every major publication gave it the top possible score. The game has sold over 5.5 million copies between the two console versions. It gave the Switch a 100% attach rate. It won The Game Awards 2017 Game of the Year award.
Screenshots